Market Samurai
This is one of the best investments I've made in my business. Market Samurai is the ultimate keyword research tool...and then everything else. From tracking your competition to finding the best domain names for your niche to showing you the best ways to monetize any niche and on and on. Amazing software, amazing support, video tutorials, and amazing value for your money.
Download your free copy of Market Samurai
---
Instant PopOver

If you're looking to increase your opt-ins, sales and get your visitors' attention like never before, check out Instant PopOver.
Unlike old fashioned pop-ups that can be blocked, Instant PopOver can be used to double, triple, or even quadruple your opt-ins and click-throughs.

Grab Yourself A Copy Of Instant PopOver
---
OpenOffice
This is a fully open-source suite of office tools that is solid competition for Microsoft's Office. You have to see it to really appreciate this great software. The best part about it is it's totally free!
Check Out OpenOffice For Yourself
---
Search It!
Search It! is the only e-commerce-related search tool that you (and your visitors, readers, friends and colleagues) will ever need. The amount of information you can get from this one little tools is totally amazing. Free for the use!
FREE
---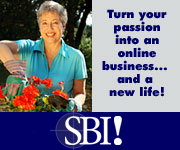 Site Build It!
I cannot say enough good things about SBI, certainly not in a couple sentences. Whatever you do, whoever you are, whatever you know, you can't make a better move than Site Build It! to build a successful online business. I'm living proof!

Starting An Online BusinessHas Never Been Easier!
---
XSitePro 2

This is a popular alternative to Site Build It. This web site editing tool is one of my favorite pieces of design software. I use it daily for smaller to medium sites and landing pages.

The advanced features make doing what is usually complicated things, very easy.


Click Here For More Info on XSitePro
---

Worldwide Brands
If you're business is drop shipping, Worldwide Brands is the only source for legitimate drop ship wholesalers. Don't get scammed! Thousands of drop shipping wholesalers, millions of products, one-time fee, for a lifetime. Guaranteed. Very highly recommended!


---
Media Converter
This is a very handy online tool for converting video, audio and documents to other formats. You can even convert YouTube videos.
FREE
---
Camtasia Studio
There are a lot of screen recording software out there. I do quite a bit of marketing and selling by making how-to videos and such. I simply refuse to scrimp when it comes to good software for this. Free or low-quality stuff just won't do. Camtasia is the absolute best you can get. I prefer it over anything less expensive.